Tell a story
How can you most effectively present a fact and the emotions associated with it? How can you show a potential new customer in the shortest possible time what makes the company, product or service so special?
Tell your potential new customer a story
Every good story has individual chapters that structure specific sections of the plot and steer the reader in a certain direction. Testimonial videos, as implemented by youstream, also follow this logic. They highlight six individual sections:
But what exactly should they each say? And how can these chapters be meaningfully integrated into a short film? This is done through a simple structure.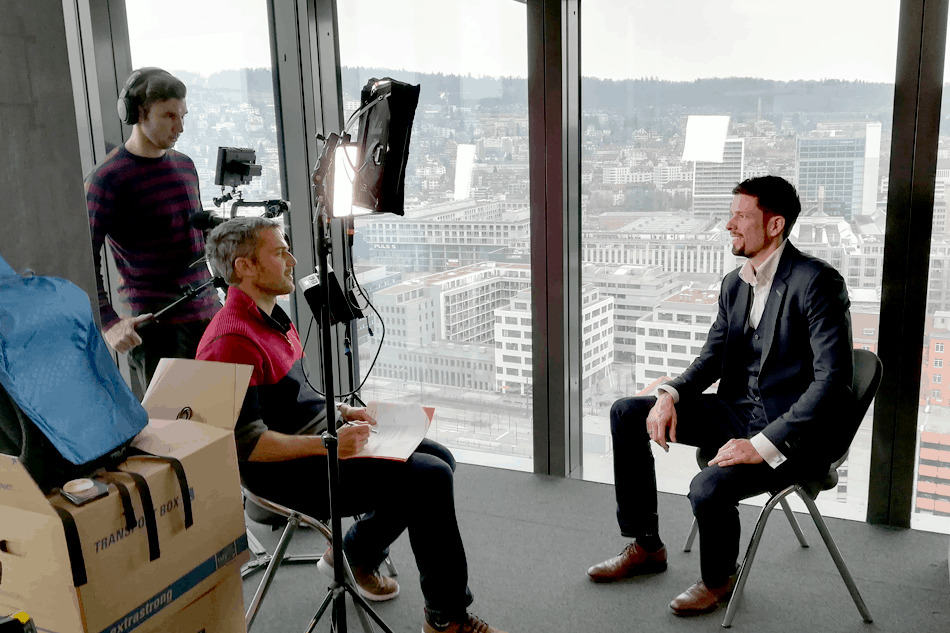 The 6 components of a testimonial video
The best way to explain the structure of a testimonial video is to use an example. For the following steps, we will refer to a customer-success story we produced for the company FREITAG. Within this film, it is explained how the services of a company called guuru have simplified the processes within this company. The protagonists are the managing directors of FREITAG.
1. Intro (initial situation)
In a first step, the company is examined from the customer's point of view. It is explained which service is provided or which product is sold and an overview of the status quo is given.
"

Example FREITAG:

The protagonists explain when the company was founded and for what purpose: FREITAG has existed for 25 years and its purpose is to produce backpacks from old truck tarpaulins. Each backpack thus represents a unique item."
2. Problem (challenge)
Subsequently, a problem is pointed out, which must be eliminated.
"

Example FREITAG:

For FREITAG it is a challenge to answer the growing number of customer inquiries promptly and reliably."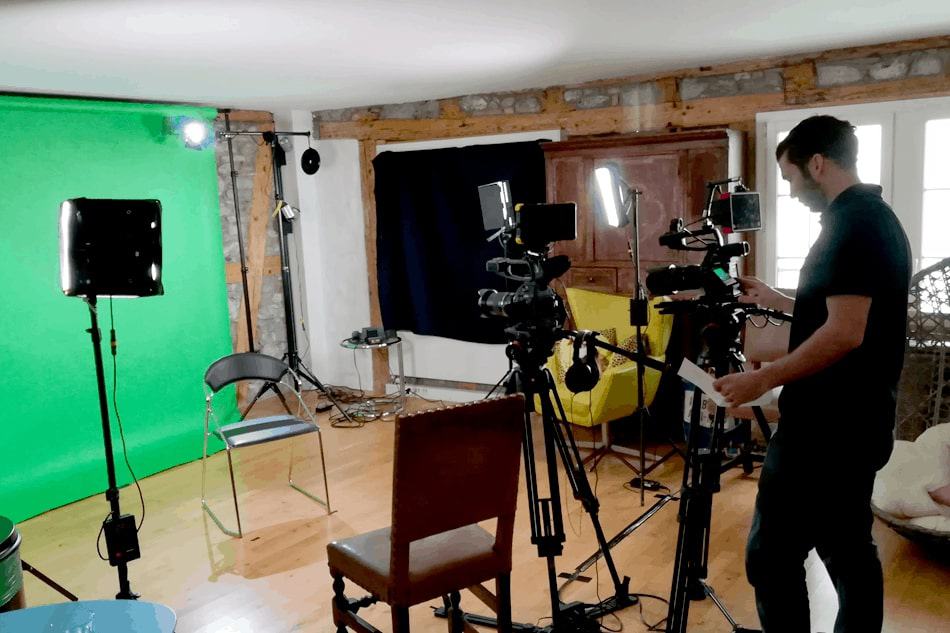 3. Trigger
Here it is explained how the company came to its solution. This can happen, for example, through other companies, online offers or by pure chance.
"Example FREITAG: FREITAG came across guuru by chance."
4. Solution (implementation)
The next step shows how the trigger finally became the solution and in which way the solution is used in the company.
"Example FREITAG: FREITAG uses the guuru chat to use existing customers as consultants. If a potential customer has a question, he asks it via the application and receives an answer within a very short time."
5. Benefit (result)
Finally, the benefit that the new product or service has brought is discussed.
"Example FREITAG: Existing FREITAG customers are actively involved in customer acquisition and retention and at the same time contribute to strengthening the brand and its image. The conversation conducted can be rated by new customers as "very good", "good" or "bad". For every very good and every good consultation, the consultants receive a FREITAG voucher worth 4 francs. This in turn creates an incentive for existing customers to continue to publicise the brand and buy more FREITAG products."
6. call-to-action
Finally, at the end of the video, the brand, service or product is referenced, prompting an action.
"Example FREITAG: The guuru logo is faded in. This once again explicitly refers to the company's solution."
Checklist: What makes testimonial videos stand out
A good testimonial video characterises itself by reporting from an emotional perspective about a company that finds a solution to an existing problem. This results in a platform for both companies - referring to the example above, this means: both FREITAG and guuru are highlighted and their advantages are shown. One company helps the other.
Overall, good testimonial videos should follow four principles:
Tell from the customer's point of view.

Tell a story.

Emphasise the benefits that will result from the change.

Focus on people and their emotions, not on the product or service itself or features of it.
We at youstream follow exactly these premises to produce a high-quality and effective film.
Authentic testimonial videos from youstream
If you also need a testimonial video for your company, product or service, then we at youstream are the right partner for you. With us, you get high-quality customer journey films.
For a free and non-binding initial consultation, you can reach us during our business hours at +41 43 534 00 35 or at any time via our contact form.