What types of YouTube ads are there?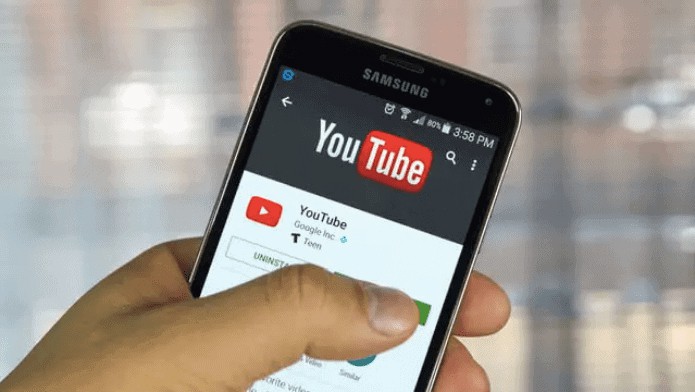 Of course, pros and cons differentiate depending on the ad type. YouTube itself distinguishes between the following formats:
Out-stream ads

Masthead ads

In-stream ads

Video discovery ads

Bumper ads
Skippable in-stream ads
In-stream ads refers to all those YouTube ads that are shown before, during and after videos on the platform. In the case of skippable in-stream ads, a user will definitely see five seconds before the video can be skipped.
This type of ad is charged either by CPV, with payment only coming in provided the ad is viewed for at least 30 seconds or until the end. Alternatively, it is possible to pay by impressions if you are more interested in maximising conversions.
Bumper ads
However, if you want to reach users with a short, concise message that can be communicated within a maximum of six seconds, you should run bumper ads. These cannot be skipped and are consequently calculated according to impressions.
Bumper ads are particularly useful for increasing your brand awareness and reach.
Video discovery ads
Discovery ads are particularly useful for maximising product and brand purchase intent. This type of YouTube ads encounter users in the form of a thumbnail with text. The associated video is opened and played after clicking.
Discovery ads appear in search results and – particularly interesting – next to third-party videos that are similar to your product or service. Billing is per click.
5 reasons why you should run YouTube ads
In most cases, it is worthwhile for businesses to consider YouTube ads. In our experience, these five reasons in particular speak in favour of starting your own campaign: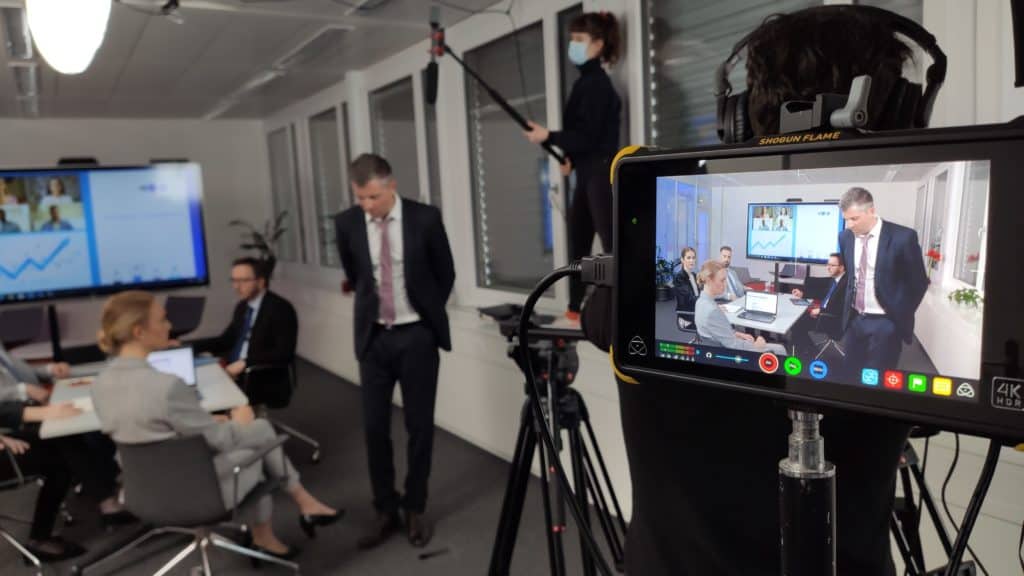 1. Reach
Every month, more than 1.9 billion registered users spend an average of eleven and a half minutes per visit on YouTube. Thus, advertising on the world's second-largest search platform brings enormous reach. According to surveys, 91% of all Internet users watch videos.
At the same time, the segment of people of higher age is growing: in 2020, 67% of Internet users over 56 in the U.S. visited the video platform – compared to 58% in 2019. Given the developments of 2020, the positive sides of the Internet are also convincing more and more people in the higher age segments.
2. Customised targeting
In contrast to TV advertising, on YouTube it is possible to determine exactly which users should be shown which advertising and when. Via Google Adsense, campaigns can be calibrated to create customised targeting according to need. Age, gender, origin/location and much more are available as criteria and can thus be tailored to the customer avatar.
3. High flexibility
Flexibility is maintained when you run YouTube ads. A campaign can be started at the push of a button and also adjusted if user reactions fall short of expectations. This agility sets YouTube video marketing apart from classic alternatives.
In addition, the different types of YouTube ads, such as bumper ads or in-stream ads, offer maximum flexibility. This allows you to creatively design length and content and give your YouTube ads your individual branding.
4. Cost efficiency
In terms of costs, YouTube ads prove to be attractive as well: First and foremost, you determine your budget yourself. It is also possible to start with small sums.
Of course, costs such as RPM (Revenue Per Mille), i.e. the price per 1,000 impressions, are also based on supply and demand. The more popular a channel in front of which you want to place YouTube ads, the higher the costs. But you do not need to exceed a limit you set yourself. You decide how much the impressions are worth to you.
However, it is not easy to find guideline values regarding the RPM in order not to be constantly outbid by competitors. YouTube itself suggests a budget in the ads manager, which you can adjust and use as a basis. Ultimately, it is the leads and engagements that your ad generates that show how successful your pricing strategy is. But this is where you can quickly readjust.
5. Integrated research
The flexibility that YouTube ads offer allows you to gain valuable insights into the effectiveness of your campaign and also into the behaviour of your target audience. YouTube ads make split testing very easy.
For example, we at youstream produced two different spots for ourselves and later tested which one was better received. This then became the main ad.
3 reasons why you should forgo YouTube ads
However, not every company benefits equally from YouTube video marketing. In our experience, these three reasons in particular speak against becoming active via YouTube ads.
1. Your product or your target group are not very suitable
For one, it may be that your product or service belongs to a low-price segment for which YouTube advertising is not worthwhile. This includes books, for example.
For another, you need to evaluate your target audience carefully. If your clientele is less video affine, it is advisable to use the marketing budget elsewhere.
2. the high effort burdens you too much
It is not quite that simple to run YouTube ads. The real work begins after the video is produced: You need to constantly keep at it and monitor how your YouTube ads are performing and adjust your campaigns accordingly.
Without good management, YouTube video marketing is not worth much and you are not getting the inherent potential out of it. If you cannot afford this effort, it is better to stay away for now.
3. your overall concept needs attention first
If you are considering a single strategy such as YouTube ads, you must also always keep the overall concept in mind. If your website itself leads to few conversions or your appearances still need further work, you should rather create a solid foundation before dedicating yourself to YouTube ads.
About us
As a film producer and video marketer in Switzerland, our team at youstream has been helping companies generate more attention and build trust since 2008. Our focus is on the video story - only emotional messages can sustainably increase your conversions.
Would you like to learn more about YouTube video marketing? Then our newsletter is exactly the right thing for you: